From Nerd Glasses to Fashion Statements: The Rise of Geek Chic
What is Geek Chic?
Geek chic is a style movement that celebrates the often-ignored nerds and geeks of the world. Drawing on genres like comic books, video games and science fiction, this look puts a fashion twist on geek-culture; making it fun and edgy. Geek chic is often characterized by bold, bright colors, cartoon motifs, funny prints and unique accessories. It's about sartorial self-expression without compromising on comfort – get ready to embrace cosplay, gaming style, anime clothing and more! Geek chic is a celebration of the weird, the nerdy, and everything in between. It's an art form that embraces individualism and plays with what is considered cool. With the rise of geek chic, shopping for your individual look has become easier than ever. Finally, nerds everywhere can get dressed up without being made fun of!
How has Geek Chic Evolved?
Geek chic has come far from its humble origins. In recent years, its popularity has skyrocketed and it has evolved to encompass a variety of styles. Geek chic has surfaced everywhere, from high fashion runways to the racks of accessible retailers across the globe. As people are drawn to the bold patterns and whimsical designs of this style, it has been adapted to fit mainstream trends as well as a unique aesthetic. Geek chic is now a staple of fashion, becoming increasingly popular with streetwear and influencer style alike.

The core tenets of geek chic have remained the same; the style's focus is on being unique and embracing both fun and quirky elements. Artists, athletes and fashion icons have all contributed to the ongoing evolution of the style, by interpreting it through their own personal lens, while still maintaining the classic geek chic elements. This consistent nod to geek culture has made the style more accessible, no matter what your personal interests may be. The turn of the new decade has shown that the popularity of geek chic is here to stay.
Who Wears Geek Chic?
Gone are the days where rolling up to the club in a pocket protector would be the best-case scenario. In today's world, geek chic is no longer a niche reference rooted in a few sci-fi conventions, but rather, a resolutely modern look worn by just about everyone. Anyone with a creative mind, refined tastes, and understated edginess can call themselves a geek-chic wearer. Geek chic bridges the gap between sci-fi and fashion, showing us that it's totally okay to dress alike and think differently.

It's not all about pocket protectors and 1950's-style glasses frames either. Geek chic is more than just these stereotypical pieces, and real-life geek-chic wear is infinitely more sophisticated. Think classic references blended with modern sensibilities – a crisp men's suit with a subtle pattern, or an androgynous outfit or oversized cardigan accessorized with a statement piece. This style gives a nod to both timelessness and modernity, without shouting its general status.
The Benefits of Geek Chic
One of the main benefits of Geek Chic is its versatility. It combines elements of casual streetwear with the sophistication and class of formalwear. It allows you to create a unique, individual look that expresses your own personality and style. Geek Chic also allows you to mix and match different pieces from different fashion eras, helping you stay on trend while also conference existing pieces in your closet. The combination of both timeless and modern pieces allows you to create a look that is both fashionable and comfortable.

Geek Chic also promotes confidence and individuality. This type of fashion allows people to express their unique sense of style and themselves without feeling like they have to conform to a particular look. It gives wearers the chance to experiment with different textures, colors and styles to find something that truly expresses who they are and makes them feel confident and unique. The juxtaposition of colors and textures also helps inject fun and creativity into everyday wardrobe choices.
The Origins of Geek Chic
Though it may seem like a relatively recent trend, Geek Chic actually has a centuries-long tradition. From the iconic nerd glasses of the 1920's to the suspenders of the late 19th century, there have always been individuals who pushed fashion trends by incorporating their interests into their wardrobe.

Today, you'll still see these classic pieces in the Geek Chic look, like vintage glasses frames and colorful pocket squares. It's a look that celebrates having pride in our passions, and isn't afraid to show it off with bold fashion choices.
Geek Chic in Pop Culture
In recent years, geek chic has infiltrated popular culture. Seen in hit television shows such as "The Big Bang Theory" and "Silicon Valley" not only have the characters embraced the geek chic aesthetic but their popularity saw it reflected in the streets. Television and movie costumes have featured iconic characters, with some of the biggest actors of today unashamedly embracing a geek chic look. On the other hand, fashion brand collaborations with iconic decades have identified geek chic as a celebration of the past. Characters like Egon Spengler and Steve Urkel have become reference points for people who may not have been born then, but still, want to embrace the geeky vibes the era exudes.

Many film and TV stars have not only embraced geek chic but actually become a version of it. From Chris Pratt's San Diego Comic Con transformation to Benedict Cumberbatch carrying a Sherlock-style coat, geek chic looks have been taken to the runway. However, it's not just about designer labels, many people have adopted elements of the geek chic trend to make their own statement. In the end, geek chic has become a style uniform rather than a passing phase. Whether people are expressing their passion for comic books or celebrating a decade they never lived in, geek chic has become a way for people to express themselves.
Style Icons who Champion Geek Chic
Fashion trailblazers have been embracing geek chic for decades. From Rihanna in her glasses and flannels to David Bowie in striped trousers and tweed blazers, these trend setters know that geek chic is here to stay. Lady Gaga made glasses cool with her debut album and since then she has been seen in geeky chic style from suspenders to nerdy sweaters. Mila Kunis is also a recognizable face in the geek chic community. She rocks her signature black-framed glasses and an attitude to match.

Kate Moss is a longtime fan of geek chic. The model has been captured in glossy magazine spreads wearing a lot of Oxford button-downs and tweed blazers. Other fashion visionaries who have taken up the trend and championed it are Anna Wintour, Alexa Chung and Victoria Beckham. Each of them is known for their unique sartorial statements and geek chic looks.
Geek Chic Around the World
From Korea to Berlin, Geek Chic is taking the fashion world by storm. While some of the original looks carry a distinctly anime-inspired aesthetic, more and more trends are emerging from the international scene. In East Asia, oversized denim overalls and mismatched sneakers are being seen on the streets of Seoul and Hong Kong, while in Europe the embrace of Geek Chic can be seen through the bold colors and daring silhouettes of the German and French capitals.

While some Geek Chic looks are created in the comfort of your own home, many are inspired by the rich cultural diversity that's found in the more popular cities. Street style is a big part of Geek Chic, with many influencers and brands mixing up traditional looks in unexpected and exciting ways. Increasingly, Geek Chic is being embraced with open arms all over the world, and it's becoming clear that it is here to stay.
Geek Chic in Street Style
Once you get past the blazers and glasses, Geek Chic in the street reflects a playful and stylish approach to the aesthetic. Street style takes cues from everyday garments- think sneakers and baseball caps- to reimagine the look. This transforms from a traditional Nerdy look to an expression of individual style that stands out. Denim jackets, bright colors, and patterns are all popular elements of street style Geek Chic.

Accessories are also great ways to express Geek Chic in streetwear. Chains, bowties, and pins can all elevate a look, as well as offering personalized touches. Geek Chic is an opportunity for self-expression, and streetwear takes advantage of this to create a look that is both effortlessly cool and completely unique.
The Best Geek Chic Accessories
Accessorizing with geek chic is an excellent way to add a personal touch to your style. One way to accomplish this is to pair a gift tie with a dress shirt and smart slacks. With a unique design incorporating spacecraft, superheroes, or villains, these ties are bold conversation starters. If you prefer something more subtle, consider a pair of comic book-inspired cufflinks or a set of suspenders with a fun pattern. Alternatively, you can add a touch of geek chic to your outfit with a vintage lanyard sporting a favorite quote or movie reference. All of these accessories make a great centerpiece for your geek chic ensemble.

To complete your look, add some smaller accessories like a belt buckle, or a pocket watch necklace with sci-fi or comic-inspired designs. You can even customize your shoes with a pair of graphic socks, or give your outfit a traditional touch with a bowtie, double-sided pocket square, or even a boutonniere. With these smaller touches, you can truly make your geek chic style your own.
How to Incorporate Geek Chic into Your Look
To get that geek chic look, comfort is key. The classic geek chic uniform includes a nerdy T-shirt, relaxed jeans or knee length shorts, comfy sneakers and a fitted cap or a snapback. To lend some edge to the look, you can opt for an interesting color palette, such as muted grays and navy blues, combined with pops of brighter colors like red and yellow. For a touch of geek glam, try incorporating interesting textures such as corduroy or velvet. When it comes to accessories, go with classic items such as a backpack or bucket bag, sports socks, laptop cases and other geeky staples. Finally, it's all about confidence. With the right clothing and attitude, you can easily own your geek chic look.
The Future of Geek Chic
As the fashion industry continues to evolve, it's safe to say that Geek Chic will remain a popular trend. Geek Chic has become increasingly accessible, with many designers featuring the look in their collections and retailers stocking plenty of options for consumers. Whether it be vibrant t-shirts featuring cartoon characters or hand-crafted bespoke accessories, Geek Chic has certainly earned its place in the fashion landscape.

The future of Geek Chic looks to be even brighter, with its focus on breaking fashion norms and challenging conventions becoming increasingly attractive to fashion lovers from all walks of life. With more celebrities and influencers championing its message of inclusivity, look out for Geek Chic leading the way in redefining our collective sense of style!
Embracing Geek Chic: A Call to Action
For many, geek chic has become a part of their personal identity. It is about reclaiming feelings rejected by society like nerdiness, awkwardness, and intelligence and using it as strength. It is about embracing individual style and creative expression. It is also about normalizing those who are seen as different. To embrace geek chic is to make a statement that it is okay to bewho you are without fear of judgement.

For those who are reluctant to express their inner geek, there is no need to be afraid. Incorporate geek chic into your wardrobe little by little. Start with subtle changes like introducing accessories like glasses and Amigurumi bags, investing in classic items like a satchel, and playing with colours like reddish-brown and black. This way you can develop your personal style without feeling intimidated.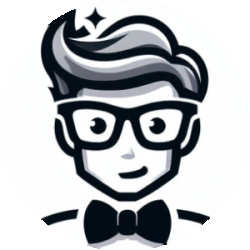 Latest posts by Dexter Quillington
(see all)