Welcome to NerdRated.com: Where Geek Culture Meets Expert Analysis
Greetings, fellow enthusiasts!
I'm Dexter Quillington, or as some like to jest, "Bowtie Dex". If you're reading this, then you've just stumbled upon the vibrant realm of NerdRated.com, and I couldn't be more delighted to welcome you!
Here at NerdRated, we pride ourselves on being more than just another geek culture site. We are a sanctuary where the worlds of comics, tech, movies, and all things nerd converge. Think of us as your trusted guide through the vast universe of nerd-dom.
But why should you make NerdRated your go-to destination?
1. Deep Dives: We don't skim the surface. We're all about diving deep into topics, ensuring you get detailed, nuanced, and informed perspectives. Whether you're trying to understand the intricacies of a newly introduced comic book character or the specs of the latest tech gadget, we've got you covered.
2. Passionate Community: You're not just a reader here; you're part of the Nerdrated family. Engage with our diverse community, partake in spirited debates, and share your unique insights.
3. Exclusive Content: Expect interviews with industry leaders, behind-the-scenes scoops, and exclusive previews. Our connections ensure you're always in the know.
4. Bowties and Reviews: Okay, maybe not so much the bowties (that's just my thing). But our reviews? They're top-notch. Before you invest time or money, let our expert team give you the lowdown.
Now, a bit about yours truly. I've been immersed in geek culture for as long as I can remember, and sharing that passion with others is what gets me up in the morning. My goal? To ensure Nerdrated is not just a website but a digital haven for all things geek.
So, strap in and prepare for a journey like no other. Whether you're a seasoned nerd or just starting your adventure, Nerdrated.com is here to make sure it's nothing short of legendary.
Keep those capes flying and processors humming. Welcome to NerdRated!
Warmly, Dexter "Bowtie Dex" Quillington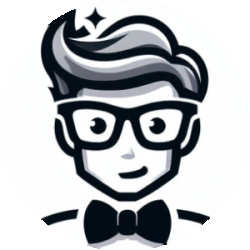 Latest posts by Dexter Quillington
(see all)