Redefining 'Nerd': From Stereotype to Celebration
The meaning of being a nerd has changed much in recent times. What was formerly seen as a negative trait is now seen as positive – a celebration of intelligence, enthusiasm and uniqueness. This article looks at the new definition of 'nerd' and the reasons it has changed.
Accepting Variety:
With the increase of technology and the focus on knowledge-based industries, being a nerd is no longer something to be embarrassed of. It has changed from being a bad sign to a symbol of honour that displays individuality and inquisitiveness. This shift in view has led to the understanding that nerds bring helpful skills and ideas to many areas.
Breaking Stereotypes:
Usually, nerds were thought of as people who had no social skills and were awkward around others. However, this stereotype has been broken as it does not take into account all the talents nerds have. From coding geniuses to design pros or history buffs to science whizzes, nerds are good at many things.
Actions for Accepting the Nerd Identity:
To accept and celebrate nerdyness society can do some simple things. Firstly, appreciating different types of intelligence beyond traditional methods like grades or tests is essential. This will make sure an inclusive society where everyone feels appreciated.
Also, creating spaces that inspire intellectual conversation will create an area for nerds to thrive. Initiating clubs or events for particular interests like gaming, comics or anime will not only give a secure place for similar people but also will encourage cooperation and learning.
Moreover, featuring distinct role models who show nerdiness in their field can motivate others to follow their interests with certainty. Showcasing success stories from different industries will demonstrate how being true to oneself leads to success and contentment.
The new interpretation of 'nerd' shows a change in societal opinions towards knowledge and distinctiveness. As we celebrate the multi-dimensional quality of nerds, it is obvious that acknowledging their unique opinions is important for advancement and changes in today's world. With a fresh admiration for all things nerdy, we can form a society that values intelligence, interest and creativity.
The Stereotype of the Nerd
Nerds are usually seen as socially awkward people with glasses and an interest in academia. This stereotype typically portrays them as lonely outcasts without social abilities, who are only devoted to their studies or hobbies.
No Fashion Sense: The stereotype of nerds also involves a lack of fashion sense, often pictured wearing dated or un-trendy clothing.
Smart: Nerds are frequently shown as highly cunning people with deep knowledge in certain areas, such as technology, science, or mathematics.
Awkwardness: Another trait usually linked to the nerd stereotype is social awkwardness. Nerds often find it hard to interact and fit in with their peers.
Pop Culture: Also, the nerd stereotype is related to a strong interest in pop culture, particularly comic books, video games, and sci-fi movies.
It is significant to understand that not all individuals labeled as "nerds" fit this rigid definition. Lots of people may have some of these characteristics, but also have varied interests and personalities.
It is worth noting that the term "nerd" has changed over time and is now regularly used proudly by people who embrace their unique passions and interests. Instead of being seen as outsiders, nerds are now praised for their intelligence, imagination, and contributions to many fields.
One exciting fact about the nerd subculture is its presence in popular media. For example, the show "The Big Bang Theory", which is about a group of socially clumsy scientists and self-professed nerds, has become really successful since its first episode in 2007.
Evolution of the Nerd Culture
The Nerd culture has seen a major transformation. No longer stereotyped and ignored, it's now celebrated and cherished. Several factors have had a big part in this.
Technology has been a prime factor. Smartphones, social media and other digital tools have given nerds a place to interact and share their interests. This tech revolution has given them a voice and a sense of belonging.
Recognition of the worth of nerds has also changed perceptions. STEM fields (Science, Tech, Engineering, Maths) now appreciate nerds and their knowledge and skills. People now view them as valuable, instead of social outcasts.
Popular media has also helped redefine the image of nerds. Movies, TV shows, books and games featuring relatable nerd characters have broken down stereotypes, and shown their unique qualities and strengths. This has made them more human, and inspired others to embrace their own 'nerdiness'.
To keep the Nerd culture growing, we need to create inclusive spaces. Events like conventions or meetups for nerdy interests, and educational programs/clubs to nurture STEM talent, would be great steps.
Redefining the Nerd Identity
Gone are the days of 'nerd' being a dismissive term. Now, it's seen as a celebration of intelligence, passion, and uniqueness. It's no longer a stereotype, but a source of pride. So, how can you embrace the nerd within you?
Start by exploring your interests and diving headfirst into subjects that excite you. Seek out learning opportunities in your chosen field – like workshops, online courses, or local clubs/groups. Don't be afraid to let your geek flag fly! Embrace your talents and stay true to yourself.
The nerd identity fosters a strong sense of community. Online platforms and conventions bring like-minded individuals together. This camaraderie fuels creativity and offers support for those who may have felt isolated or misunderstood.
Nerds are trendsetters and innovators in various fields. Their dedication and expertise have led to breakthroughs in technology, science, and creative arts. They're shaping the world with their contributions.
In this era of rapidly advancing technology, it's important to redefine the nerd identity and celebrate those who embody it. Don't miss out on the chance to be a part of this vibrant community. Embrace your inner nerd today!
Nerd Communities and Events
Nerd communities and events are a place to connect with others who share the same love for intellectual pursuits, niche interests, and all things geeky. Such gatherings provide a platform to share knowledge and celebrate passions. Here are some of the ways to immerse yourself in nerd culture:
Attend Conventions: Thousands of nerds gather for panel discussions, cosplay competitions, gaming tournaments, and exclusive merchandise.
Explore Online Forums: Engage in discussions, seek advice or recommendations, and meet other nerds from around the world.
Join a Hackathon: Work with tech-savvy nerds to develop innovative solutions within a limited timeframe.
Attend a Book Club: Discuss speculative fiction genres like science fiction and fantasy.
Organize Game Nights: Enjoy favorite pastimes and socialize with fellow nerds.
Score an Invite to a Tech Meetup: Meet tech-passionate individuals and form professional relationships.
From trekkies (Star Trek fans) to otakus (anime enthusiasts) and comic book aficionados, there is something for everyone within the nerd community. To get involved, consider:
Attending Local Meetups: Find gatherings specific to your niche interests.
Volunteering at Events: Take an active role and gain insight into event organization.
Creating Your Own Event: Fill a gap in your local nerd community by organizing something yourself.
Here's your chance to make connections, broaden knowledge, and build strong friendships based on shared passions. Let your inner nerd shine and see where it takes you!
Nerd Representation in Popular Culture
Recent years have seen a big shift in the way nerds are represented in popular culture. No longer just seen as awkward and tech-obsessed, they're now celebrated for their intelligence, passions, and interests. This change has been driven by various factors.
TV shows and films have had a huge impact, with characters like Sheldon Cooper from "The Big Bang Theory" and Hermione Granger from "Harry Potter" showing that being smart is cool.
Social media has helped nerds to connect and form communities around topics like gaming, comic books, and science.
Mainstream media has embraced nerd culture by including references to video games, superheroes, and other geeky elements.
Companies have realized the value of appealing to this demographic and now offer merchandise tailored to every aspect of nerd culture.
Nerd celebrities have emerged in a range of fields, giving others hope that they can succeed in their passions.
Schools have started to foster an environment which supports different interests, with opportunities for students in STEM and creative arts.
However, more can be done to ensure inclusivity. Media creators should steer clear of stereotypes and show the multidimensional personalities and backgrounds of nerdy characters. Diversity within nerd communities should also be promoted, through inclusive events, representation of different genders, ethnicities, and voices, and by creating safe spaces for dialogue and collaboration.
Conclusion
The perception of nerds has changed drastically. They are no longer seen as socially awkward and physically inept. Intelligence and uniqueness are now celebrated.
This transformation can be attributed to:
Technology, which has made nerds highly valued members of various industries. Their coding, engineering, and data analysis talents are now highly sought after. Being called a nerd has become a badge of honor.
Popular culture has portrayed intelligent characters as attractive and successful. This has broken stereotypes and encouraged people to express themselves.
Social media has given nerds a platform to connect with others. They share ideas and support each other.
Lizbeth Iniguez's story is an example of this. She was ridiculed for loving math and science in high school. But she persevered and got into a prestigious university for engineering. Now, she is a respected researcher in renewable energy technologies. She proves that nerds can succeed socially and personally.
Frequently Asked Questions
Q: What is the new definition of a 'nerd'?
A: The new definition of a 'nerd' is someone who is passionate and knowledgeable about a particular subject, typically related to science, technology, or pop culture.
Q: How is the stereotype of a 'nerd' being redefined?
A: The stereotype of a 'nerd' is being redefined by shifting the focus from negative connotations to celebrating their unique interests and expertise.
Q: Why is it important to redefine the term 'nerd'?
A: It is important to redefine the term 'nerd' to encourage inclusivity and create a more accepting society where individuals are celebrated for their passions and knowledge.
Q: Are there different types of 'nerds'?
A: Yes, there are different types of 'nerds' based on their interests, such as tech nerds, science nerds, gaming nerds, comic book nerds, and more.
Q: Can anyone be a 'nerd'?
A: Yes, anyone can be a 'nerd' if they have a genuine passion and deep knowledge about a specific subject, regardless of their background or appearance.
Q: How can we celebrate 'nerd' culture?
A: 'Nerd' culture can be celebrated by organizing events, conventions, and online communities where individuals can come together to share their interests, collaborate, and learn from one another.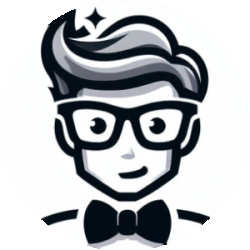 Latest posts by Dexter Quillington
(see all)